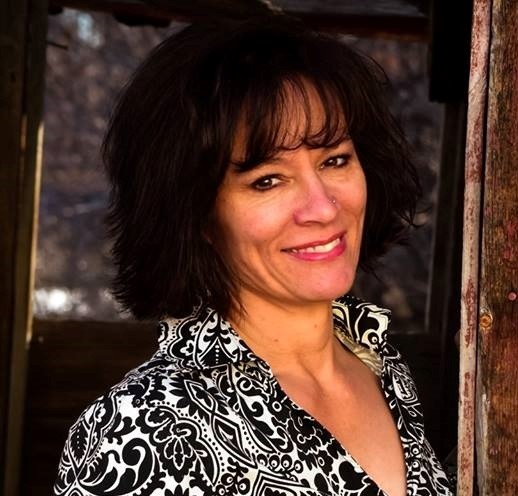 Vykky Maroney is the newest member of the Callaway Group Real Estate team.  Vykky comes to Callaway Group with over 20 years of administrative and organization skills.  We are excited to have her.  Here's a little perspective from Vykky on life, her role at Callaway Group, and how she likes to spend her free time.
"In my position as Executive Assistant and Operations' Manager, I work with the team to assure all operations are taken care of and run smoothly thus helping the office run smoothly.
As a member of the CGRE team, I am on board with the Callaway Group Vision. I'm a relational person myself so one of the driving forces for accepting this position is Marie's commitment to the importance of relationships with each client and potential clients. Marie creates a lifelong friendship building trust which is key to walking with you along the journey of life and the transitions that come along the way.
My personal background is a single mom of five kids, two with spouses and three grandbaby girls to this date. Hoping for much more as time passes! They were all born and raised in Colorado where I call my home. Each are unique and involved in their communities as that is a natural way for my family.
When I'm not working or pursuing my Business degree, you will find me traveling near and far, taking day trips throughout Colorado, finding an out of the way place with live music from a local band, and visiting friends I've made all over the world.
I absolutely love beautiful Colorado and am an active outdoors person enjoying activities such as hiking, 14'ers, paddle boarding and kayaking as well as taking in excellent performing arts found in many local venues. I am also known to lose my voice during an exciting Colorado pro-sport event as a fan of everything Colorado.
I naturally enjoy challenges, however my youngest is challenging me to jump out of a plane for "our" birthday as we share the date…and she will turn 18 on this one. While I haven't ruled it out, I'm not so sure I'll be up for this one just yet! I think I would need a lot of support to convince me.
I am a believer that we actually live in a small world, seeing familiar faces in unexpected places, which makes it all the more important to care for each other.
I am happy to show up for work, as I thoroughly enjoy my job and the team I am blessed to work with. I am certain you would feel the same working with us on your side."
~By: Vykky Maroney, Executive Assistant